Accept customer support requests to Zendesk. By adding a Zendesk integration to a customer support workspace, the widget will enable your users to submit customer support requests to your Zendesk account.
Customer support requests in Zendesk contain links to the exact point at which the user has triggered the support dialog in the recorded session for you to quickly identify any issues that have occurred before that and may have impacted your user experience.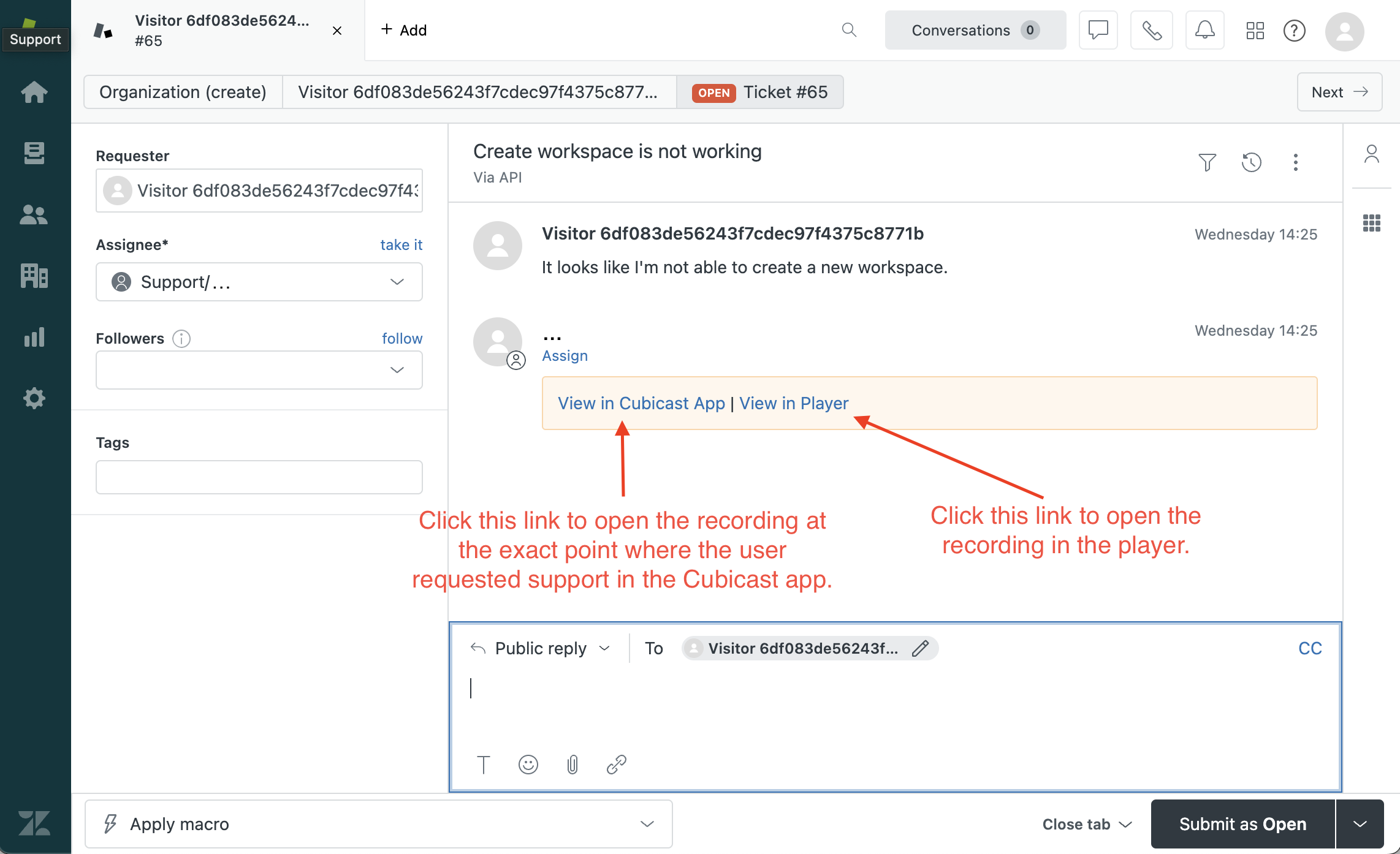 On the other hand, customer support requests in Cubicast contain a link to the Zendesk ticket, and apart from storing the request's subject and description, we also keep track of the request's status. Whenever an agent modifies the request on Zendesk, the integration's trigger will sync its status on Cubicast.
The integration will also create the requesting user on the Zendesk side, whether the user is a guest or an identified user. For users with unknown email, we utilize their Cubicast user ID, based on the browser's fingerprint for anonymous users or your app's user ID for identified users, as the external user ID on Zendesk. However, we use the email for users with a known email to uniquely identify users on Zendesk.
See the video below about adding a Zendesk integration to your workspaces.