It's been quite some time since we have communicated new features implemented in Cubicast. So here is a list of the new features added during the last months.
New functionality for your website visitors
Previously, we supported providing only the user name and email when using the cubicast.identify API call. We have extended the visitor object to accept nicknames, phones, addresses, and companies. See our updated documentation on providing this additional info.
You can now delete visitors. If you receive a GDPR erasure request and have identified the visitor using personally identifiable information, remove the visitor and stay assured all visitor-related PII data no longer exists on our side.
Furthermore, we have replaced the user popup with a standalone page providing additional real estate, plus you can now bookmark the visitor. As you can see from the screenshot below, we have added a new Recent Activity section containing all the user's recent actions and issues.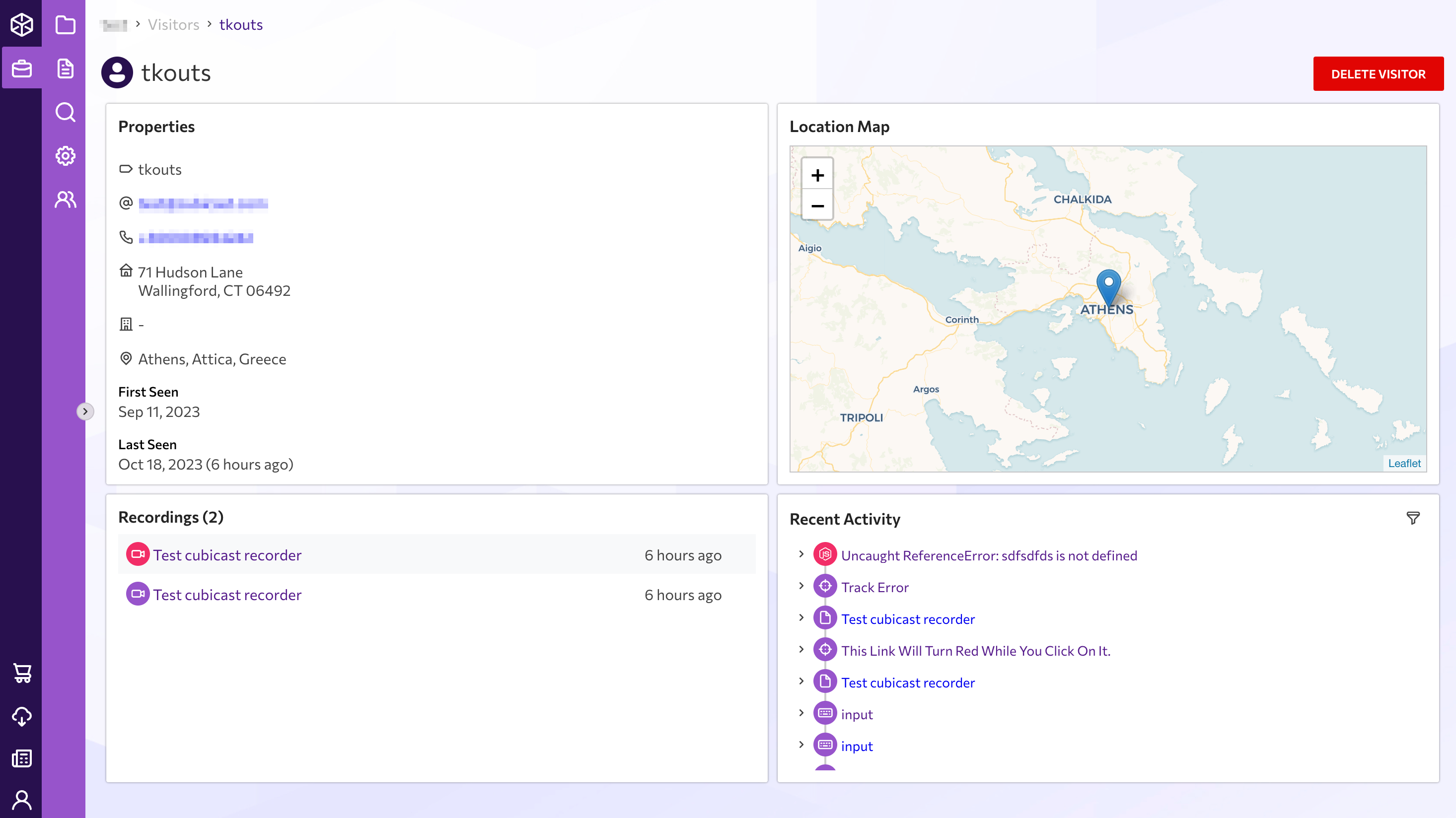 Login/Sign up using external providers
As many of you may have already noticed, we have added support for external identity providers, speeding up the signup process significantly by skipping the email verification step on both sides.
The supported providers are Google, GitHub, and BitBucket.
Cubicast WordPress Plugin
Lastly, we have released our first WordPress plugin, which allows you to set up Cubicast on your WordPress site quickly without any coding required.
The plugin will automatically identify visitors by email, whether WordPress users or WooCommerce customers.
Various Bugfixes
Of course, our latest releases include several bug fixes across the board, including the player, the composer app, and the backend.
We expect you to find all these helpful. Do not hesitate to contact us with any questions or recommendations. We are always available and open.